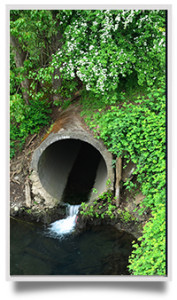 American Geosciences Inc provides clients environmental permitting consulting services in Pittsburgh, PA.  We assist owners, managers, and operations personnel with permitting responsibilities associated with:
Manufacturing plants.
Chemical plants.
Property development.
Gasoline service stations and transportation facilities.
Oil and Gas.
Property management.
Waste management.
American Geosciences Inc environmental permitting services ensure that you have the permits you need and that you remain in compliance with the permit requirements associated with your facility.
We have hands-on experience securing the following types of permits and services related to these environmental permits:
Air (tracking of emissions and other permit parameters).
Asbestos abatement and demolition.
Back-up generators.
Environmental impact and mitigation.
Hazardous waste.
Residual wastes.
Storage tanks.
Spill prevention.
Waste characterization, pretreatment, & minimization.
Wastewater discharge (e.g., NPDES).
Our environmental permitting consulting services also include the following:
Answering questions regarding permits and operations.
Assisting with coordinating the transportation and disposal of waste materials.
Collecting samples, analyzing, and reporting data.
Developing compliance plans and programs.
Identifying areas of non-compliance with permit requirements.
Assisting with proper management of wastes.
Assessing and modifying current record-keeping techniques.
Establishing annual compliance budgets.
Conducting required training.
Preparing emergency and contingency plans.
Preparing waste minimization plans.
American Geosciences Inc assists clients in maintaining compliance with federal, state, and local regulations, reducing the risk of fines and penalties.
For more information on our environmental permitting consulting services in Pittsburgh, PA, please contact us today at 724.733.7000.