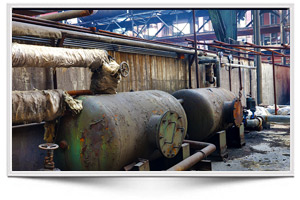 American Geosciences provides underground and above ground storage tank services that include:
Removing and disposing of tanks.
Closing tanks in-place.
Investigating sites.
Installing soil borings or monitoring wells.
Sampling of soil and/or groundwater.
Conducting hydrogeological studies to assess the extent of contamination and define aquifer characteristics.
Evaluating sensitive receptors.
Conducting risk assessments to assess possible human health exposure.
Working with state and/or federal agency personnel to ensure regulatory acceptance.
Remediating sites.
Soil treatment technologies we have experience with include:
Excavation and disposal.
In situ vapor extraction, bioventing, and enhanced biodegradation.
Groundwater treatment technologies we have experience with include:
Pump and treat.
In situ air sparging or bioremediation.
Dual phase extraction.
In situ chemical oxidation.
We also routinely monitor and maintain these types of remediation systems as well as, prepare applicable reports to document the effectiveness of the system.
We have performed underground and above ground storage tank services at the following facilities:
Gas stations.
Truck terminals.
Car washes.
Shopping plazas.
Commercial businesses.
Manufacturing facilities.
Residential property.
We have investigated and remediated hundreds of sites in widely varying settings.
Anthony P. Bucciero
President
Guardian Construction Management Services, Inc.
"AGI has always done a timely professional job but more importantly has always offered solutions to any issues encountered that allowed our projects or closings to proceed without delay or additional risks.  Highest recommendation!"
For more information on our tank services, please contact us today at 724.733.7000.