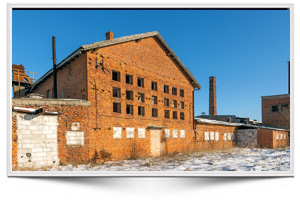 American Geosciences Inc has a reputation for providing outstanding environmental remediation services in Pittsburgh, PA in a cost-effective manner.  Our project managers have more than 25 years of day-in and day-out remediation experience.
The remediation techniques we use to address soil and/or groundwater concerns include:
Soil excavation and off-site disposal.
Enhanced bioremediation.
Pump and treat.
Solidification and stabilization.
In situ chemical oxidation.
Soil vapor extraction.
Air sparging.
Risk-based.
AGI has performed environmental remediation services at the following types of property:
Steel mills.
Chemical plants.
Industrial facilities.
Transportation facilities.
Commercial property.
Service stations.
Dry cleaners.
We approach each environmental remediation project in a unique manner as site related constituent and geologic conditions vary, as do client goals, budgets, and schedules.  We do this while utilizing the experience gained by conducting thousands of environmental projects since 1990.
A summary of the process we use is as follows:
Review available site investigation data.
Discuss the client's long-term goals regarding the property and its usage.
Discuss risk factors.
Evaluate possible remediation methods.
Identify the pros and the cons of applicable remediation options.
Provide remediation cost estimates.
Collect additional information to address data gaps.
Coordinate with regulatory personnel.
Conduct pilot studies to evaluate if the selected technology will successfully address the impacts.
Prepare and implement full-scale remedial action.
Monitor and evaluate the success of the remedial action.
Edward P. Kernisky
Vice President
Union Real Estate Co. of Pittsburgh
"For over 20 years we have worked with AGI exclusively for all of our company's environmental issues, including Phase I Assessments, environmental compliance issues and remediation.  AGI has been very responsive with practical and cost-effective solutions."
For more information on our environmental remediation services in Pittsburgh, PA, please contact us today at 724.733.7000.